Two Camera CCTV Kit with 4MP IP DarkFighter Cameras from HIKVision

THIS KIT INCLUDES:
- 2 x DS-2CD2346G2-IU Ai 4MP Dark Fighter Cameras
- 2 x 20m Cat5 Cable
- 1 x DS-7604NI-K1/4P(B) 1TB Recorder
- 1 x Free Delivery
- 3 Year Warranty
- Free Tech Support
- Free App - No monthly Subscription
This kit uses the very latest DarkFighter cameras with Ai very low light capabilites.
Easy installation - just connect one end of the CAT 5 cable into the camera and the other into the recorder and it will automatically start recording. These high-end IP Network cameras are quite often the professionals choice.
The Option for programming for HIK-Connect app is entirely optional, The HIK-Connect app is always free, but, for those who aren't confident that they can create the free account and configure the recorder for remote viewing, we have this paid option. You don't need to pay for this service if you can set it up yourself, most people can do this.
See the DS-2CD2346G2-IU Ai Camera product page HERE


 This Fantastic HIKVision Network Video Recorder can record up to an incredible 8 Mega-Pixel images from all four cameras at the same time - not all NVRs can. It has a built-in Webserver, so you can view our cameras where ever you are, on your smartphone or laptop. This recorder features free P2P and remote view app, no need for complicated remote access setup or a static IP address, just follow the simple instructions to view your cameras anywhere in the World.
THIS IS WHAT IS LOOKS LIKE ON THE FREE MOBILE APP: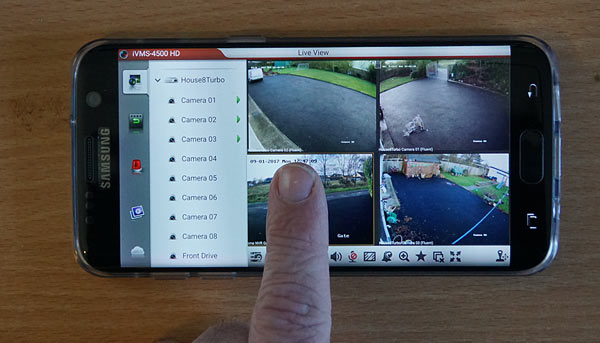 Tap to View Single Camera Screen: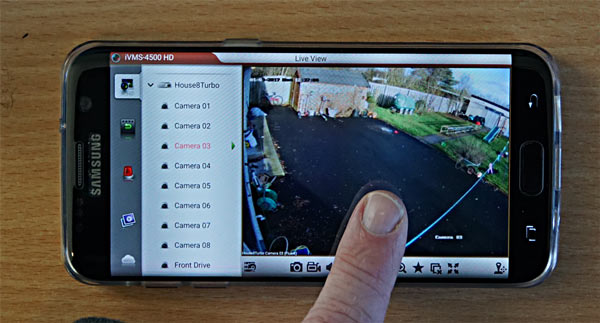 Maximise for Full Screen: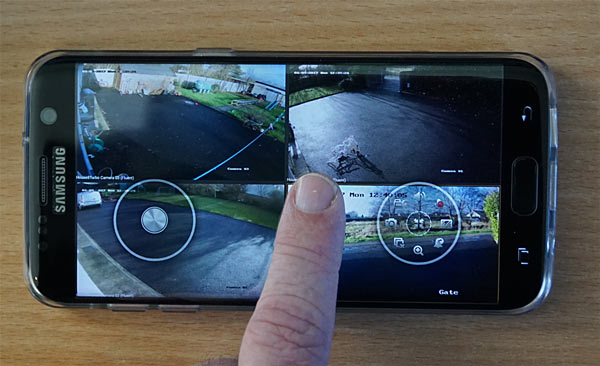 Tap Again For Single Camera: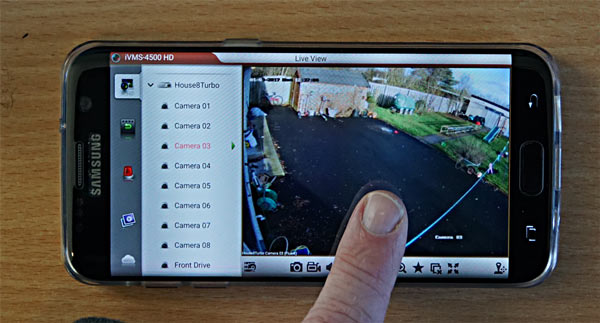 Single Camera Full Screen: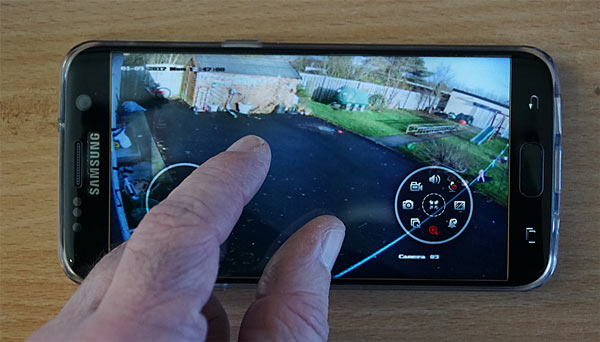 Zoom In With Fingers: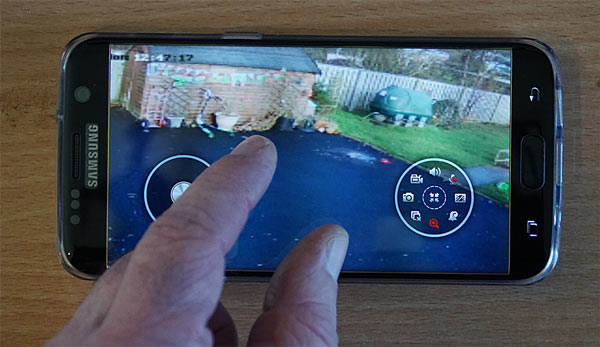 And Again: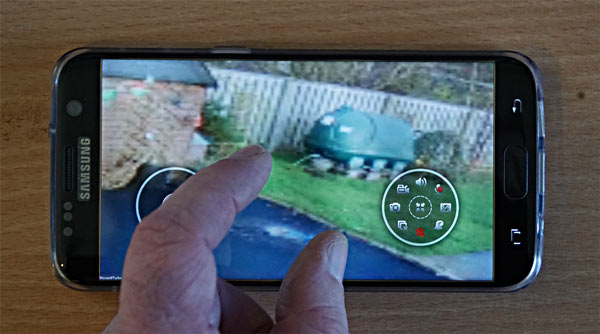 Now comes with the latest DS-2CE78H8T-IT3F Ultra-low light Turbo dome cameras with an incedible 60 metre Night-vision, that's over 180 feet!
This is what the optional ColorVu camera looks like in total darkness at night, click on image for larger view: