High Definition PTZ Camera with 20 X Optical Zoom and 150 Metre IR NightVision for TVI Recorders
This is the very latest in High Definition PTZ Camera technology. This camera is capable of Super-Sharp Full HD 1080p video and snapshots to create stunning CCTV footage. No more trying to guess who the intruder might now, now you can see in Full HD and in complete darkness up to 150 Metres too, with the very latest in TVI Analogue technology. Connects to any TVI High Definition Analogue Recorder
This is the very latest in High Definition PTZ Camera technology. This camera is capable of Super-Sharp Full HD 1080p video and snapshots to create stunning CCTV footage. No more trying to guess who the intruder might now, now you can see in Full HD and in complete darkness up to an incredible 150 Metres too, with the very latest in TVI Analogue technology. Connects to any TVI High Definition Analogue Recorder.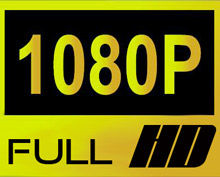 Performance and feature
.This product is a high-technology surveillance product with high definition and colour camera,
variable-speed pan/tilt and multifunction decoder. It can reduce the connection and installation
process between systematic parts at a max limit, and also can improve the stability and reliability
of the system. Meanwhile it is easy to install and repair, and it has the following advantages: beautiful
shape, rotate lightly and neatly, little noise, simple operation and so on.
Built-in digital camera
High sensitivity, high resolution, and integrated digital processing
Auto-focus
 Auto-Iris
Auto brightness control
Auto white balance
IR cut filter
Auto back light compensation
Auto slow shutter
Integrated and multi-protocol decoder
Figure design, all the data are stored in the inner of camera pan/tilt when power off, the storage
data can't be lose.
Built-in decoder, integrated multi-protocol,including PELCO-D, PELCO-P, FACTORY, etc.
128 presets can be stored, preset 1-80 support auto tour, and each tour can store up to 32 presets.
4 patterns, 4 scans, 4tours
Built-in direction indicator and temperature indicator
RS485 bus controlling in series, and dome ID 1-255 optional
Built-in pan/tilt
Steel and carbon alloy structure, high intensity, and good heat dissipation.
Precise stepping motor, rotate smoothly, react sensitivity and orientate accurately.
Rotate slowly at pan 1/°s, and the image doesn't jitter.
High-spec reliable mechanical drive, support pan 360 continuously and tilt 0-90,° and may rotate180
OS Display
All the menu option are displayed in English.
Video OSD menu. It is direct and simple to revise the dome information and parameter by
keyboard and menu display.
May set park action, and set power up action or carry out appointed action.
Internal temperature test
When the temperature exceeds the upper limit, the screen will display alarm information.
According to the real-time temperature, the fan will measure if it starts or not, and prolong the
life of fan.
Download the Specifications here
Specification:
• Resolution: 25fps@2MP(1920×1080)
• Image Sensor : 1/3" Sony CMOS Sensor
• Lens: 4.7 - 84.6mm
• Optical Zoom: 20x
• IR Range: 150m
• Power supply: AC24V
• Dimensions: 226mm × 336.5mm
Features:
• Auto-flip - Tilt down 90°, with auto-flip 180°
• Day and Night (ICR)
• 4 channel input, 1 channel output
• HLC - High Light Compensation
• DNR (2D) Dynamic Noise Reduction
• Built in web server, PSS
• Pan: 360° Continuously
• OSD Menu
• IP66 Rating Fully Waterproof
• 360° endless pan rotation
More Information

| | |
| --- | --- |
| Manufacturer | QVIS |