DS-7204HQHI-K1 4 Channel 1TB Full HD Turbo TVI CCTV Recorder
Special Price
€207.87
€169.00
Regular Price
€289.05
DS-7204HQHI-K1, the new K1 version for 2018.
THIS IS OUR MOST POPULAR RECORDER AND IT'S EASY TO SEE WHY. GREAT FEATURES & GREAT PRICE!
Supports H.265+ compression Codec, uses 80% less hard drive space than H.264.
4 channel Full HD recorder, can also take an extra IP camera, up to 5 cameras in total.

Only buy HIKVision online from an Offical Partner to ensure you are buying Genuine HIKVision.
CCTV Ireland are one of the biggest sellers of HIKVision in Ireland. We sell HIKVision to semi-state bodies, hotel chains, nationwide stores, for use on our Motorways, to large Multi-national companies, etc. We deal directly with HIKVision and are an Official HIKVision Partner.
Fantastic Full-Featured Easy-To-Use FREE Mobile App: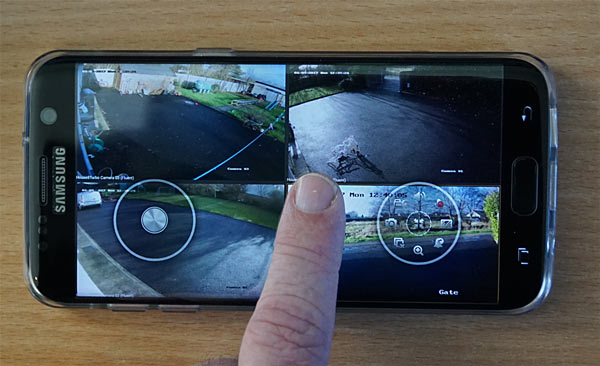 DS-7204HQHO-K1 Four Channel HD Recorder with 1TB Seagate Surveillance Hard Drive.
3 Year Warranty.
This is the very latest Four Channel CCTV Recorder from HIKVision. It supports the newsest H.265 and H.265+ codec, plus H.264 & H.264+.
Full HD 1080p quality on all channels, or you can can add 1 X 3MP Turbo TVI camera on Channel 1 as a bonus.
You can also add 1 X IP camera for a maximum five cameras
Built-in FREE cloud P2P for easy remote viewing.
The New H.265+ Codec uses a lot less Hard Drive storage:
Featuring new Long-Distance Cable run Capabilites, up to 800m over coax at Full 1080p HD, and up to 1.2KM at 720p HD. Now that's impressive!!
FEATURES:
H.265+/H.265/H.264+/H.264 encoding for the main stream
Self-adaptive HDTVI/HDCVI/AHD/CVBS signal input
Connectable to H.265+/H.265/H.264+/H.264 IP cameras
Up to 3 MP resolution for recording
Long distance transmission over UTP and coaxial cable
4-ch synchronous playback
CLICK HERE FOR THE DS-7204HQHI-K1 PDF:
Click on each image for full size version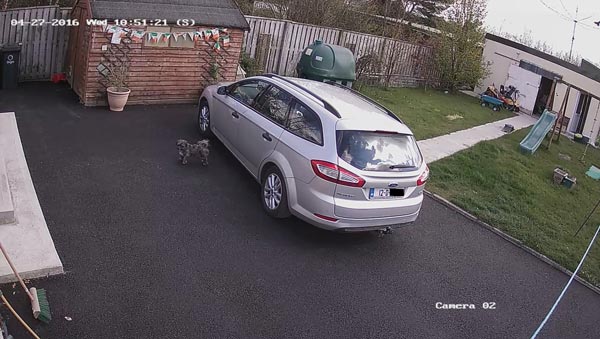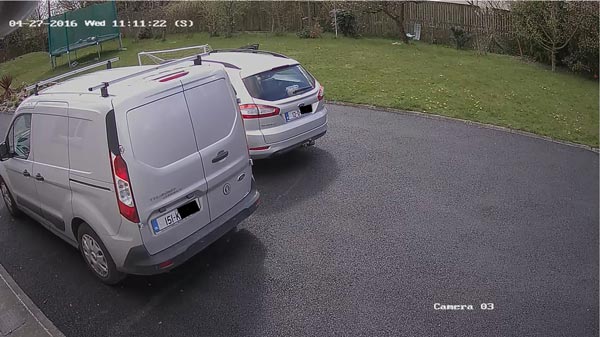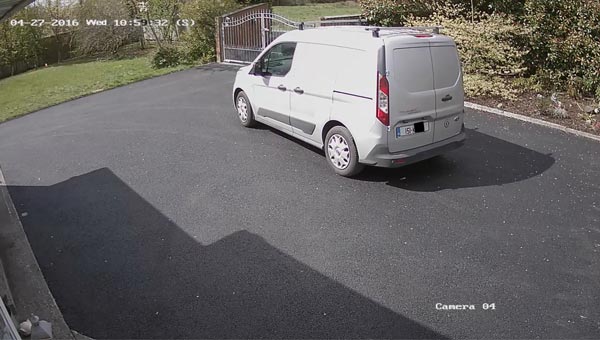 THIS IS WHAT IS LOOKS LIKE ON THE FREE MOBILE APP: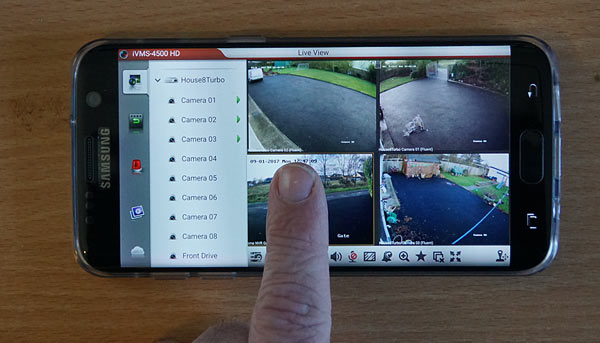 Tap to View Single Camera Screen: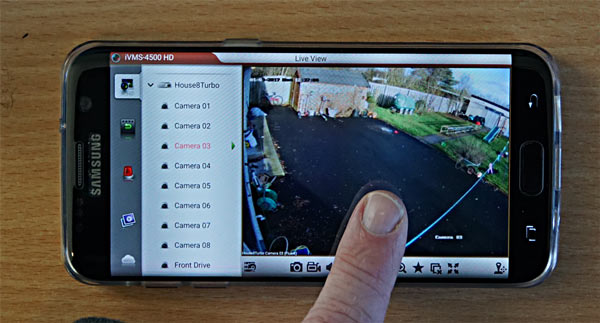 Maximise for Full Screen: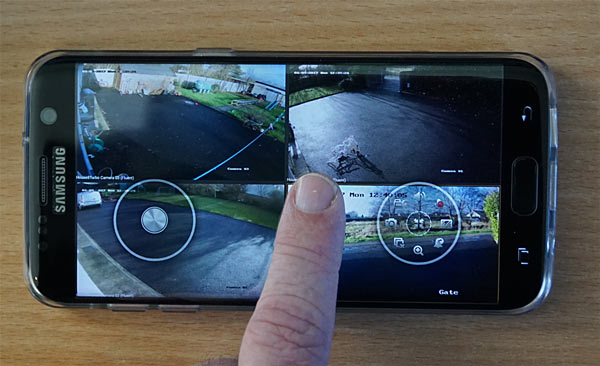 Tap Again For Single Camera: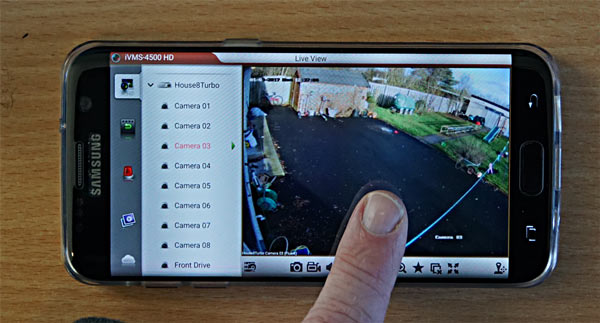 Single Camera Full Screen: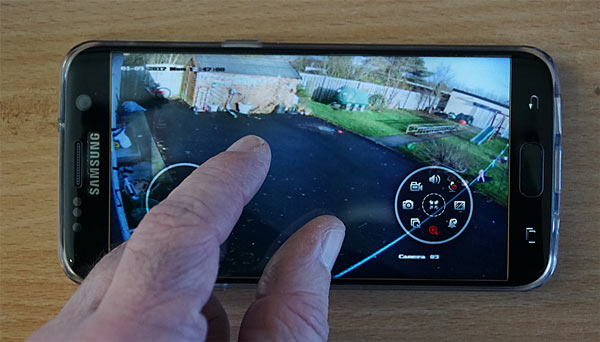 Zoom In With Fingers: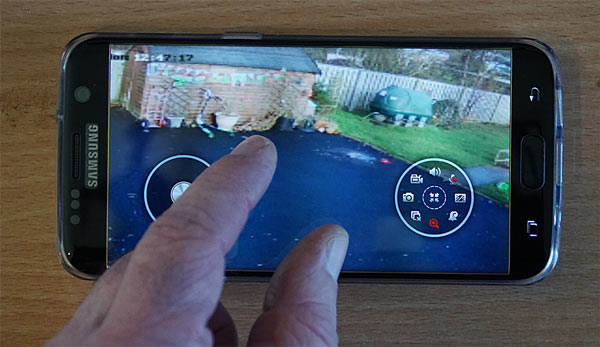 And Again: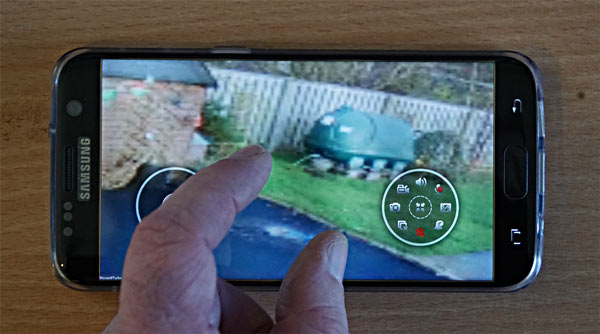 DS-7204HQHI-K1 SPECIFICATIONS:
Video/Audio Input
Audio Input:
|
1-ch
Video Compression:
|
H.265+/H.265/H.264+/H.264
Analog and HD-TVI video input:
|
16-ch,BNC interface (1.0Vp-p, 75 Ω)connection
Supported camera types:
|
Support HDTVI input: 3MP,1080P/25Hz, 1080P/30Hz,720P/25Hz, 720P/30Hz, 720P/50Hz, 720P/60Hz, Support AHD input: 1080P/25Hz, 1080P/30Hz, 720P/25Hz, 720P/30Hz Support CVI input: 1080P/25Hz, 1080P/30Hz, 720P/25Hz, 720P/30Hz Support CVBS input
Video Input Interface:
|
BNC (1.0 Vp-p, 75Ω)
Audio Compression:
|
G.711u
Audio Input Interface:
|
RCA (2.0 Vp-p, 1 kΩ)
Two-way Audio:
|
1-ch, RCA (2.0 Vp-p, 1 KΩ), (using the 1st channel of audio input)
Video/Audio Output
CVBS Output:
|
1-ch,BNC(1.0Vp-p,75Ω),resolution:PAL:704x576,NTSC:704x480
HDMI/VGA Output:
|
VGA: 1-ch, 1920 × 1080/60Hz, 1280 × 1024/60Hz, 1280 × 720/60Hz, 1024 × 768/60Hz HDMI: 1-ch, 4K (3840 × 2160)/30Hz, 2K (2560 × 1440)/60Hz, 1920 × 1080/60Hz, 1280 × 1024/60Hz, 1280 × 720/60Hz, 1024 × 768/60Hz
Recording resolution:
|
When 1080p Lite mode not enabled: 3 MP/1080p/720p/VGA/WD1/4CIF/CIF; When 1080p Lite mode enabled: 3 MP/1080p lite/720p lite/VGA/WD1/4CIF/CIF
Frame Rate:
|
Main stream: When 1080p Lite mode not enabled: For 3 MP stream access: 3 MP/1080p/720p/VGA/WD1/4CIF/CIF@15fps For 1080p stream access: 1080p/720p@15fps; VGA/WD1/4CIF/CIF@25fps (P)/30fps (N) For 720p stream access: 720p/VGA/WD1/4CIF/CIF@25fps (P)/30fps (N) When 1080p Lite mode enabled: 3 MP@15fps 1080p lite/720p lite/VGA/WD1/4CIF/CIF@25fps (P)/30fps (N) Sub-stream: WD1/4CIF@12fps; CIF@25fps (P)/30fps (N)
Video Bit Rate:
|
32 Kbps-6 Mbps
Stream Type:
|
Video/Video&Audio
Two-way Audio:
|
1-ch, RCA (2.0 Vp-p, 1 kΩ) (using the audio input)
Audio Output:
|
1-ch RCA(Linear, 1kΩ)
Audio Bit Rate:
|
64kbps
Dual Stream:
|
Support
Playback Resolution:
|
3 MP/1080p/720p/VGA/WD1/4CIF/CIF
Synchronous Playback:
|
16-ch
Network management
Remote connections:
|
128
Network protocols:
|
TCP/IP, PPPoE, DHCP, Hik-Connect, DNS, DDNS, NTP, SADP, NFS, iSCSI, UPnP™, HTTPS, ONVIF
Hard Disk Driver
Interface Type:
|
1 SATA Interface
Capacity:
|
Up to 6 TB capacity for each disk
External Interface
Network Interface:
|
1; 10M / 100M / 1000M self-adaptive Ethernet interface
USB Interface:
|
1 USB 2.0 Interface & 1 USB 3.0 Interface
Serial Interface:
|
1; standard RS-485 serial interface, half-duplex
General
Power Supply:
|
12 VDC
Consumption:
|
≤ 25W(without hard disks)
Working Temperature:
|
-10 ºC to +55 ºC (14 ºF to 131 ºF)
Working Humidity:
|
10% to 90%
Dimensions:
|
315 × 242 × 45 mm (12.4 × 9.5 × 1.8 inch)
Weight:
|
≤ 2 kg (4.4 lb)
More Information

| | |
| --- | --- |
| Manufacturer | HIKVision |