2 Camera CCTV Kit with 5MP Cameras from HIKVision
The very latest 5MP Two Camera Turbo Kit from HIKVision. 
5 Mega-Pixel cameras are 2.5 times sharper than Full HD cameras for exceptional quality. 
Introducing the very latest in Ultra-Sharp 5 Mega-Pixel CCTV Equipment at very special pricing from the World's leading manufacturer of CCTV equipment. We are delighted to announce that we now stock the HIKVision range of 5Mega-Pixel Turbo Analogue HD recorders and cameras. This new range features amazing HD quality at 5MP quality, 2.5 times sharper than 2MP 1080p Full HD! What it means to you is that you now get amazing HD quality in an easy to install package with everything included.
 The 2 channel Kit comes with a 1TB Hard Drive as standard. 5MP uses up more HDD space, so a small 500GB hard drive just won't be enough. This is the new DS-7204HUHI-K1 with H.264+ & H.265+ compression. When enabled it will more than double the storage capabilities of the recorder, giving it equal storage to a normal 4TB H.264 recorder.
 We now supply 50 metres of CAT5 cable instead with Balun adapters with our Turbo kits, not with the older 20m readymade cables
This is the way most professionals install the HIKVision Kits and it's very handy to cut the cables to the lenghts you need.
  This is our lowest cost 5MP High Definition HIKVision Kit ever and it uses the very high quality HIKVision premium Turbo brand. It costs less, but you do not lose out in quality. Even more incredible is that the included HD cameras have the best IR NightVision in their class. The dome cameras can see in total darkness for upto 40 metres and the optional bullet cameras can see an amazing 80 metres in total darkness. Both of these cameras are far, far better at night vision than comparable cameras from other brands.
The best HIKVision camera kit just got better!
Featuring incredible ultra-low light 5 Mega-Pixel cameras for pin-sharp images, making it much easier to pick out details other cameras just can't see. These cameras can see in total darkness up to 60 metres.
This 2 camera CCTV Kit from HIKVision includes:
1 X iDS-7204HUHI-K1/4S Ai 1TB DVR
2 X DS-2CE78H8T-IT3F 5MP Turret dome cameras
1 X 50 metre Ethernet cable
2 X Video Baluns and DC plugs
1 X Four way 5 amp Power supply to power all of the cameras
1 X 1TB Seagate Skyhawk surveillance Hard drive pre-installed
Free Delivery anywhere in Ireland
Free Technical Support
3 Year Warranty
Free Mobile phone app
Rear of iDS-7204HUHI-K1 recorder:

H.265 compression for extra storage capacity: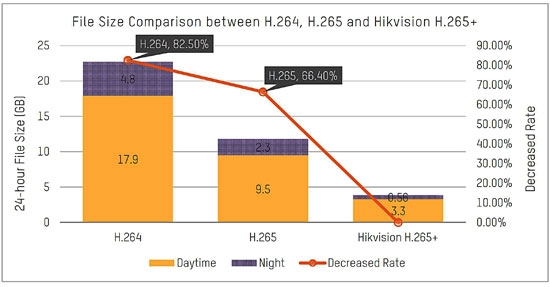 THIS IS WHAT IS LOOKS LIKE ON THE FREE MOBILE APP: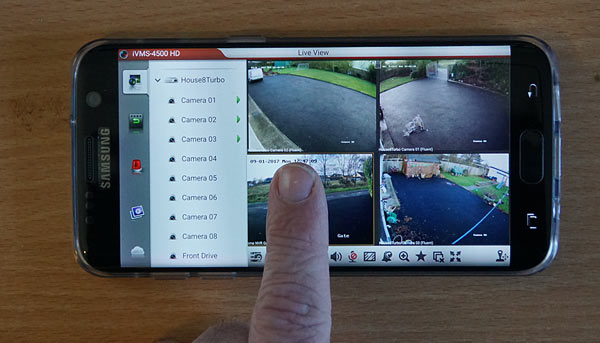 Tap to View Single Camera Screen: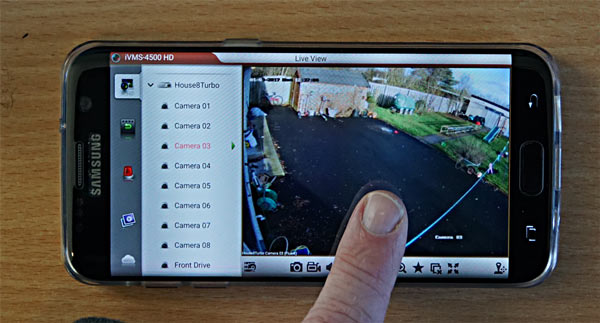 Maximise for Full Screen: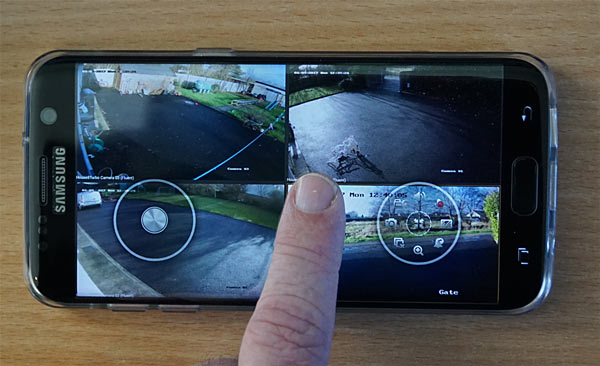 Tap Again For Single Camera: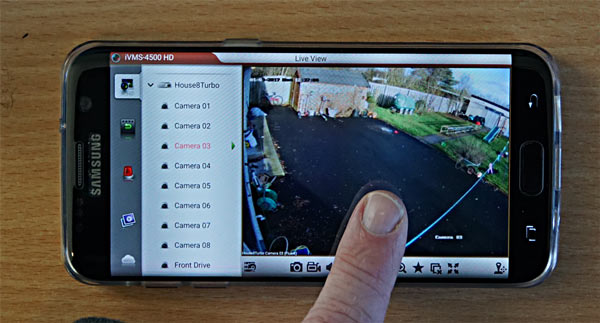 Single Camera Full Screen: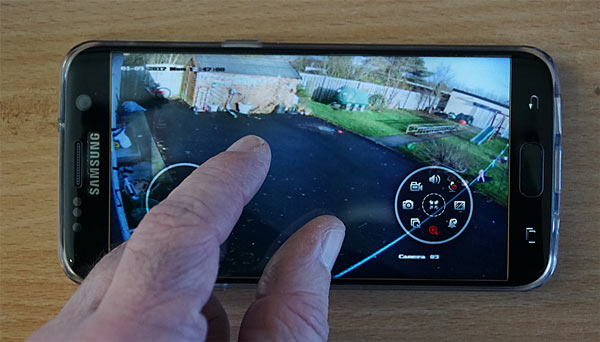 Zoom In With Fingers: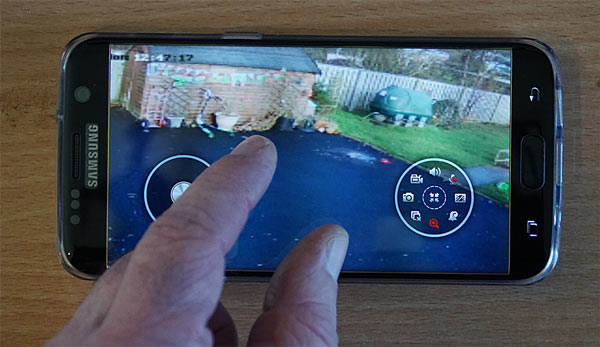 And Again: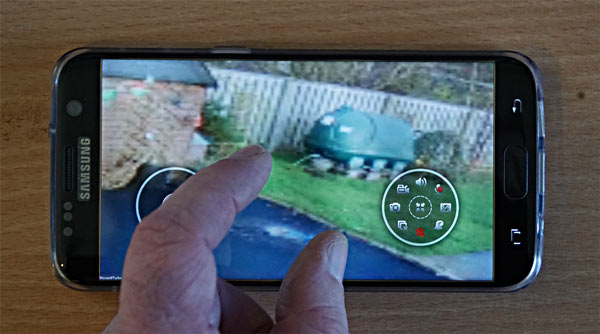 This is what it looks like at night, click on image for larger view: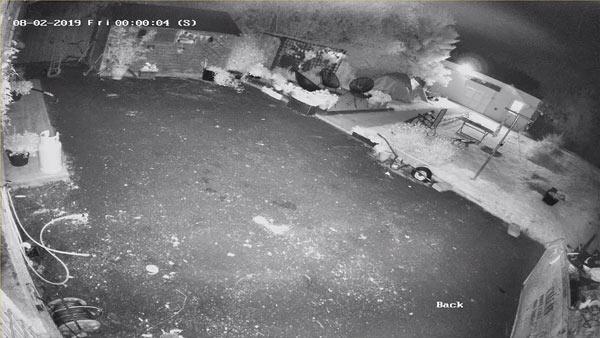 Please note that these full size images are much higher quality than Full HD 1080p, your computer/tablet/phone problably won't display them in their highest quality.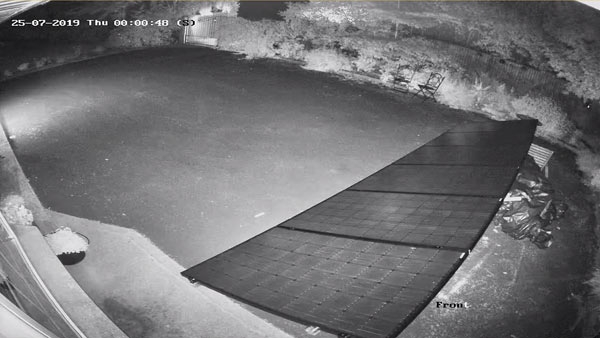 Daytime shot, notice the great wide angle view: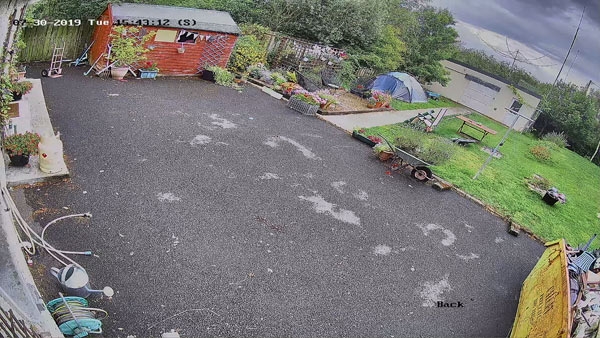 Camera connections: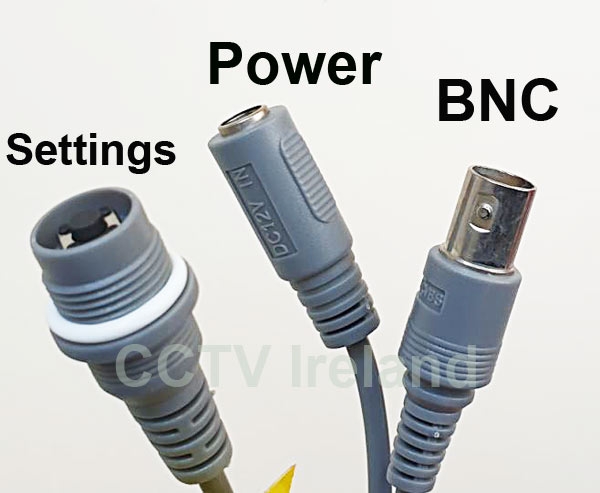 DS-7204HUHI-K1 Recorder PDF Specifications: 

More Information

| | |
| --- | --- |
| Manufacturer | HIKVision |